About Us
Pierce Insurance is built on
servant leadership and innovation.
Lonnie & Wanda Pierce
Founders
Our original founders in 1955, Lonnie and Wanda Pierce were pioneers in the employee benefits arena. Their legacy and vision guide us today.
Empower our client employers by:
Structuring benefits that attract and retain a talented, skilled workforce

Reducing administration time and costs
Strengthen our clients' employees by:
Providing highly competitive supplemental benefits designed to promote their emotional, physical, and financial well-being.

Advocating for employees as they navigate their benefits
2nd Generation Leadership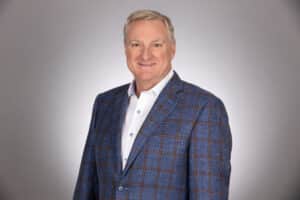 Lonnie T. Pierce, III
President & CEO
Lonnie earned his BA in Economics at East Carolina University. His entire career of 35 years has been dedicated to employee benefits. Lonnie has 29 years of experience in designing proprietary plans and implementing products for large employer groups. He is responsible for our strategic business activities and our operations encompassing business development, negotiating contracts, and designing and implementing products and services. Licenses: Life, Health and Long-term Care/Medicare Supplement.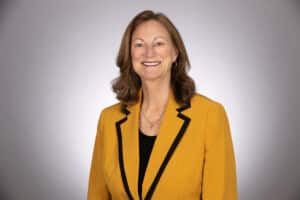 Patricia Pierce Combs
Vice President & CFO
Patricia attended East Carolina University and Atlantic Christian College majoring in Business Administration and Human Service. She has devoted over 40 years of her career to customer advocacy in employee benefits. She sets the standard for the agency. Under her direction, the administrative staff exudes commitment to our clients. Patricia is responsible for corporate finance, administration, asset management, strategic planning, network infrastructure, as well as customer advocacy. Licenses: Life, Health and Long-term Care/Medicare Supplement.
Milestones
1956 Implemented 1st supplemental benefits in North Carolina State Government John Umstead Hospital – Cancer, Life and Disability

1960's Designed and implemented specialty disability programs that wrapped around the State disability program

1980's Our parents, Lonnie and Wanda Pierce, were responsible for establishing GS_58_31_60, called "Competitive Selection of Payroll Deduction




Insurance Products Paid for by State Employees."

1984 Introduced the 1st Voluntary Dental Plan to the State of North Carolina

UNC-Chapel Hill

NC State University

UNC Wilmington and others

1999 Awarded the 1st statewide Vision program through NC Flex

2001 1st to implement Section 125 programs in NC Community Colleges.

One of the 1st to participate was Lenoir Community College.

2005 Awarded the 1st statewide Life Insurance and Cancer programs through NC Flex. The same plans are still in effect.

2006 – Awarded by Diversity Business Top 50 Privately Held Businesses & Top

2018 100 Woman-Owned Business in North Carolina

2011 Awarded Broker/ Consultant contract with the North Carolina Retirement Systems with 90,000 participants.

2019 Pierce Insurance partnered with National Benefit Partners, Henrico County Government & Schools, Hanover County Government & Schools and Manassas Park City Schools to raise money for Children's Hospital of Richmond at VCU.

2019 Pierce Insurance with NC State Treasurer Folwell renegotiated the NC Retirement Systems dental, vision, and ID theft contracts resulting in nearly $3 million in premium savings for NC retirees over two years.

2020 In response to COVID-19, Pierce Insurance with NC State Treasurer Folwell negotiated a one-time dental premium refund for NC retirees.

2021 Pierce Insurance has grown to service over 600,000 insureds and the NC Retirement Systems' participation has increased to over 248,000.