Dental & Vision Insurance
Dental & Vision Insurance
Dental & Vision Insurance May Improve Your Quality of Life
The decision to enroll in Dental and Vision may prevent unforeseen situations that are painful, inconvenient and expensive.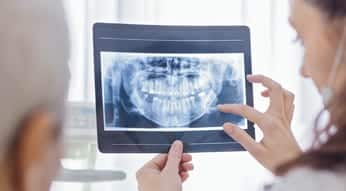 Dental Insurance
Protect your smile
and smile brighter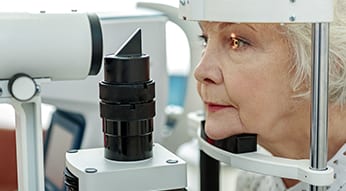 Vision Insurance
Protect your sight
and see clearer
Caring for your oral health shouldn't break the bank. Dental Insurance can provide coverage for:
X-rays
Exams
Procedures
Preventive cleanings
Marsha: Contacts
When Marsha started getting headaches, she realized her eyesight might be to blame. With Vision Insurance, she was able to get her first eye exam and prescription. Instead of glasses, she opted for contacts. The fact that she could order them online made the process even easier.
Jeremy: Progressive bifocal lenses
Jeremy loves to use his Vision plan to get new, style-conscious frames. However, when he learned that he needed bifocals, he wasn't excited about the different appearance of the lenses. Luckily, his coverage helped him afford progressive lenses, so he can have the bifocal assistance without the difference in appearance.
Jill: Early diagnosis
Jill has been getting her eyes checked consistently, so when a routine exam turned up signs of diabetes, she was surprised. A blood sugar test by her primary care physician confirmed the condition, and she was able to begin insulin therapy immediately. Catching the disease early meant Jill could get the treatment she needed before it caused more damage.
Dental & Vision Insurance
We Partner with the Most Trusted Insurance Carriers.